Do you remember the book Judy Moody and the Not Bummer Summer? Nila read it years ago, then watched the movie, and every summer since we've made a list of things to do to ensure a NOT bummer summer.
To be honest, the list doesn't change all that much from year to year, and always starts with "Swim at the pool." After that, it's not in much of an order.
And when I ask her what's MOST important of all these things, she'll say "Swimming, creeking, crafting and fishing…" which sounds pretty great to me.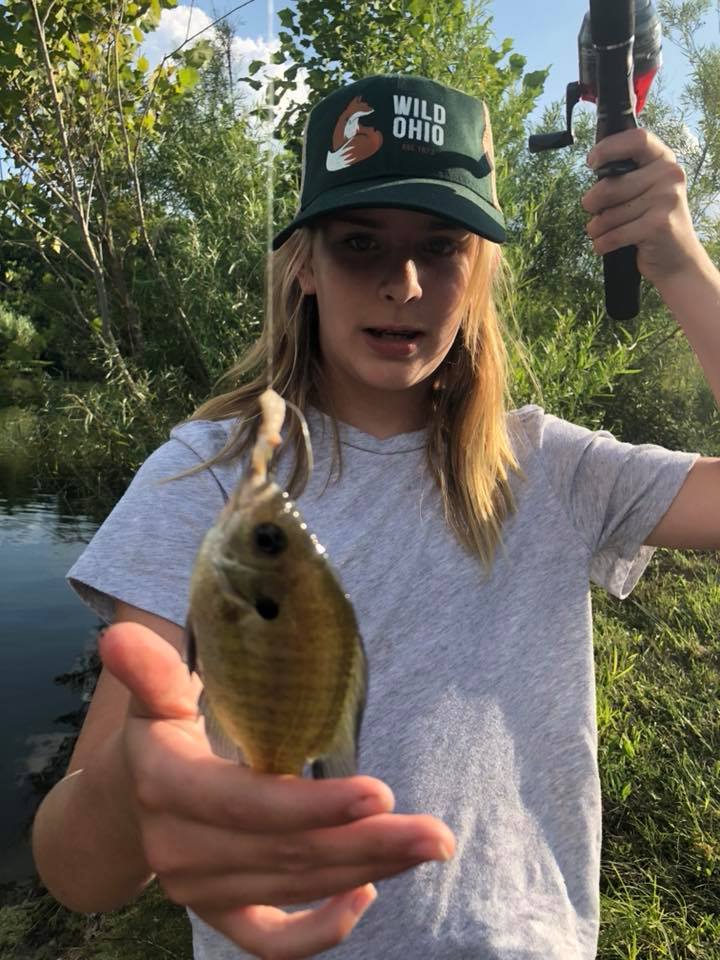 So how HAS the list changed this year? The activities haven't, but I'm including an asterisk this year.
*Friends are Encouraged to Attend Any Events
A few weeks ago, I read this article that says maternal depression is actually worst amongst middle school moms… because at that age, the child needs the mother less and less. And often times, the child's hormones alone create emotions the mother feels helpless to correct or control.
What I'm going to say next is prefaced with, "I"m no expert. I'm never mothered a middle schooler all the way through before. And I'm not a psychologist." Disclaimer claimed.
One of the things I remember most about being a middle school youth pastor is that the way to a middle schooler's heart was to invite their friends to come along.
I could be going to get the car washed, and if I told a middle schooler, "You wanna come and bring a friend?" they'd be down for it. It's not as much the what you're doing, as who you're doing it with…
and the WHO still firmly includes you, the parent. Not always, obviously, but you're still squarely in the picture.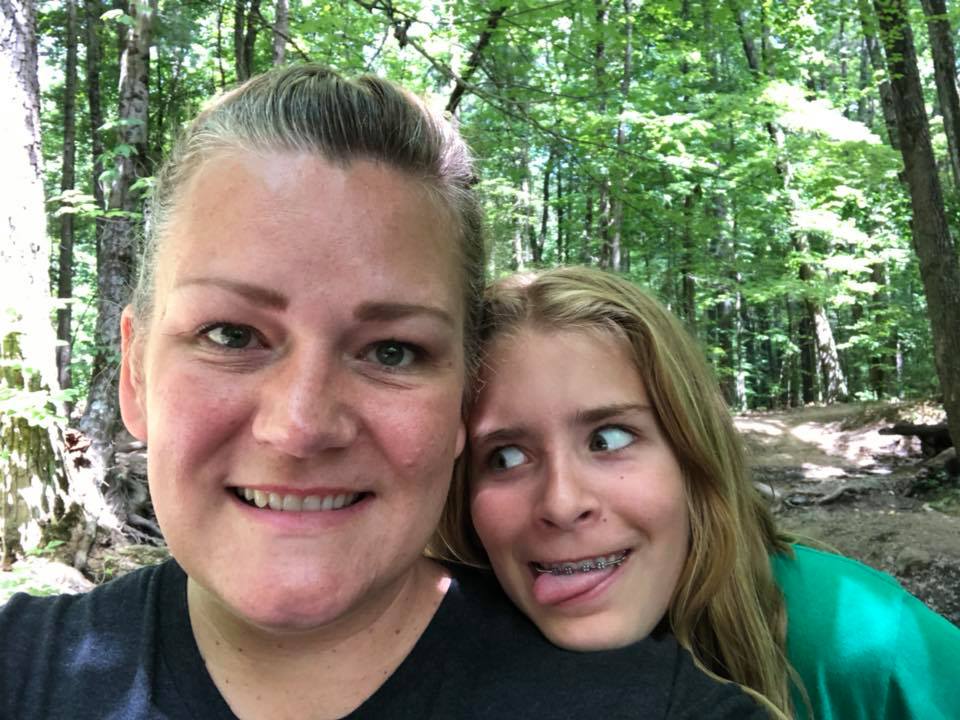 At this age, when you ARE out with your child and their friends, it's less about you and your child being together, as it is giving attention to and observing and participating in the friendship that is before you.
This summer, we will likely invite friends to go with us creeking a few times, and sometimes, we'll just go by ourselves.
When we're out with the friends, I guarantee it will be about them showing each other the interesting things they find, and not as much ME showing them, which is lovely!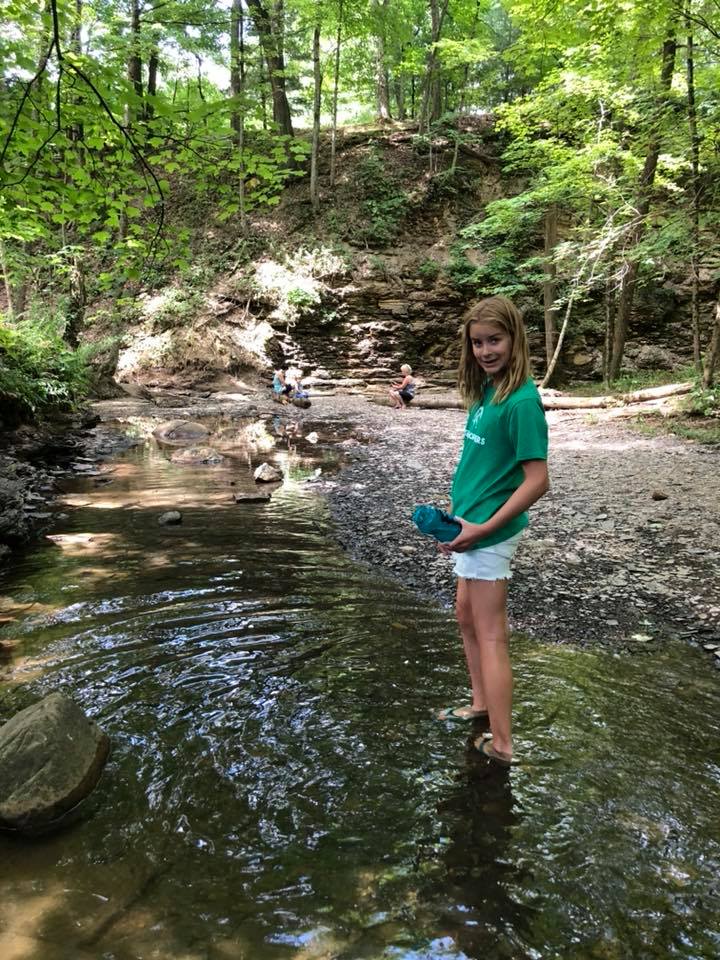 And that's where I think a lot of middle school moms have trouble.
Some parents think that because their kid wants to spend an increasing amount of time with friends, that it means they DON'T want to spend time with them, the parent.
In my experience, that's not the case. The opposite, actually.
Parents of middles and tweens out there – take heart.
They still love you; they still think you're awesome.
They're just branching out a bit and a great way to honor that, is to still do the things you would normally do WITH them, but sometimes, invite a friend or two to come along.
I also think probably this stage – this "do it with me, and have a friend come along," is hugely skipped stage for many families.
They let go of their middle schoolers far too soon, which propels them into the next stage (doing most things without you), which they're not quite ready for at this age.
And that's not all…
It's also about building strong relationships with other adults they can trust, besides you.
You know…a three strand cord is not easily broken…
I want her friends to feel like we're one of their three-strand cord, and hope Nila feels the same about her friends' parents.
We're very picky about the friends (and parents) Nila spends time with, and I both trust and expect those parents to invest in her growth the same way they can expect that from us.
There are a few of Nila's friends who, from the second they hit our door, are non-stop chatter with me and Bob about things going on in their lives.
I think that's great!
It doesn't mean they can't also talk to their own parents about what they're feeling excited or frustrated about, but I'm so happy to be an ear so they feel heard, and hope Nila can safely do the same.
Ok, back to the list.
The things she seems MOST excited about are bolded. I've also made this a downloadable PDF in case it sparks some ideas for you that you want to remember.
2019 Not Bummer Summer
Swim at the pool as often as possible
Go fishing
Go canoeing
Go creeking DONE!
Parents VS Kids Outdoor Game Day
Bake cookies DONE!
Make salsa DONE!
Sew PJ pants from scratch
Ride bikes
Have a yard sale DONE!
Go to the library once a week for books
Host a scavenger hunt
Make a time capsule
Sew a string bag
Learn to assemble easily the sewing machine
Have a sleepover
Board game nights with friends and their parents
Build a raft from milk jugs and cartons
Make seed grenades
Make bath bombs
Go to the fountains/splash pads
Movie night at the Commons
Vacation in Utah w whole fam
Vacation in Charleston just Nila and Angie
Play Contraband with friends
Visit Boonshoft in Dayton
Learn to give a proper manicure at home DONE!
Make facial masks
Blog/video more
Go to a Clippers game or two
Go to a Crew game
Visit the Fair (Invention Convention Finals) DONE!
Go to the Troy Strawberry Festival DONE!
Go to the Mothman Festival
Visit the Natural Playgrounds DONE!
Dye hair crazy colors DONE!
Go birding with Merlin app
Make string crafts
Paint sunset on a canvas DONE!
Print photos for frames
Plants more flowers
Throw pumpkin seeds in empty lot 😉
Go to Old Man's Cave in Hocking Hills
Visit PB and Debbie in Toledo
Decorate cakes
Lunches with Bob
Learn to use the iron
Learn new hair braids
Practice makeup and hair styles on a mannequin head
Make rock candy DONE!
Go to the batting cages
Go to Mini Golf
Go to Top Golf
Go bowling (for Grandma's Birthday) DONE!
Go tubing
Visit Grand Rapids/Upper Peninsula/Indiana Dunes
And just as important as all these others…
Chill and Do Nothing.
What is on YOUR tween's Bucket List for Summer 2019?