Over spring break, I took Nila and a friend of hers to my favorite bookstore in Columbus: Cover to Cover.  The owner, Mrs. Wolf, is a retired art teacher and has curated a bookstore for kids that would make even Meg Ryan jealous.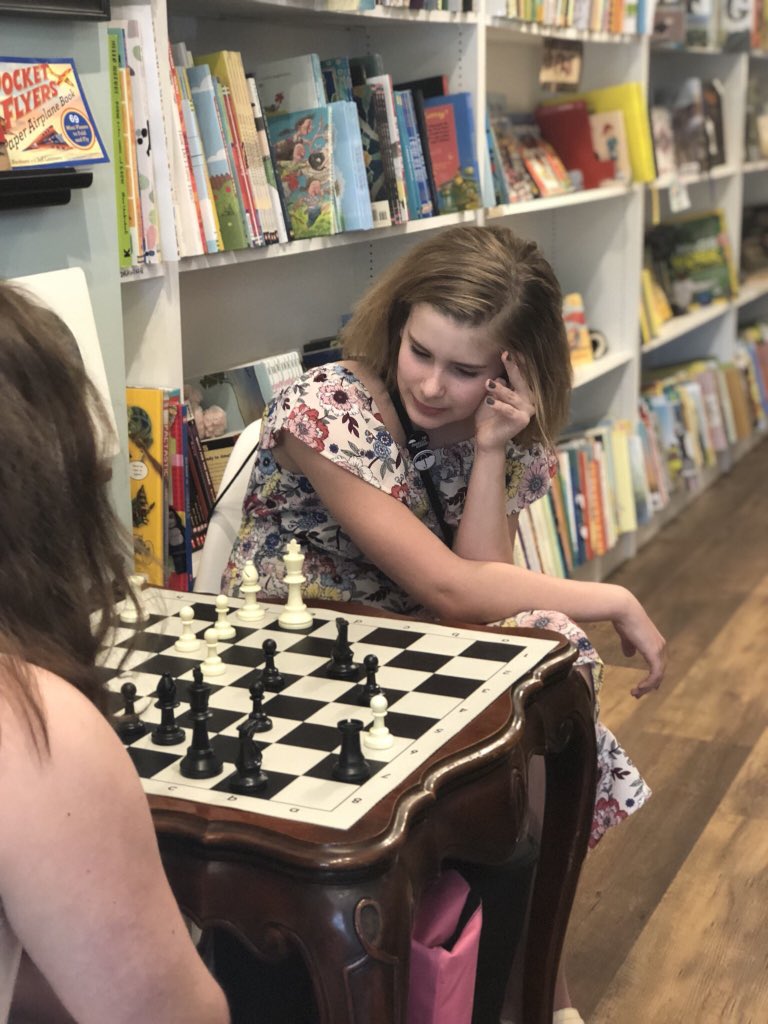 While we were there, Mrs. Wolf recommended a few books for Nila. Nila LOVES to read, but I'm finding it a challenge to find books that stretch her mind and creativity while also remaining age appropriate.
Mrs. Wolf was ready immediately with some great suggestions, so I thought I'd share some of them with you.
But here's the thing. I'm going to share the links to the books on Amazon so you can preview them. 
But if you decide to BUY the book, would you PLEASE give Mrs. Wolf a call and order them directly from her?
I'm sure she can ship them, or you can swing by the store in Upper Arlington and pick them up yourself (which you should do because the store is brilliant).
Here's the address and phone number so you don't even have to google it:
2116 Arlington Avenue,
Columbus, Ohio 43221
(614) 263-1624
OH, and I have five more recommendations from her after this, but I'll save them for another post…
This post contains affiliate links. Please see my disclosure for more details.
The Season of Styx Malone
Kekla Magoon
Caleb Franklin and his big brother Bobby Gene are excited to have adventures in the woods behind their house. But Caleb dreams of venturing beyond their ordinary small town.
Then Caleb and Bobby Gene meet new neighbor Styx Malone. Styx is sixteen and oozes cool. Styx promises the brothers that together, the three of them can pull off the Great Escalator Trade–exchanging one small thing for something better until they achieve their wildest dream. But as the trades get bigger, the brothers soon find themselves in over their heads. Styx has secrets–secrets so big they could ruin everything.
The Parker Inheritance
Varian Johnson

When Candice finds a letter in an old attic in Lambert, South Carolina, she isn't sure she should read it. It's addressed to her grandmother, who left the town in shame. But the letter describes a young woman. An injustice that happened decades ago. A mystery enfolding its writer. And the fortune that awaits the person who solves the puzzle.
So with the help of Brandon, the quiet boy across the street, she begins to decipher the clues. The challenge will lead them deep into Lambert's history, full of ugly deeds, forgotten heroes, and one great love; and deeper into their own families, with their own unspoken secrets. Can they find the fortune and fulfill the letter's promise before the answers slip into the past yet again?
The Strangers
Margaret Peterson Haddix
The Greystone kids thought they knew. Chess has always been the protector over his younger siblings, Emma loves math, and Finn does what Finn does best—acting silly and being adored. They've been a happy family, just the three of them and their mom.
But everything changes when reports of three kidnapped children reach the Greystone kids, and they're shocked by the startling similarities between themselves and these complete strangers. The other kids share their same first and middle names. They're the same ages. They even have identical birthdays. Who, exactly, are these strangers?
The Truth About Jellyfish
Ali Benjamin
After her best friend dies in a drowning accident, Suzy is convinced that the true cause of the tragedy must have been a rare jellyfish sting–things don't just happen for no reason. Retreating into a silent world of imagination, she crafts a plan to prove her theory–even if it means traveling the globe, alone. Suzy's achingly heartfelt journey explores life, death, the astonishing wonder of the universe…and the potential for love and hope right next door.
Rose has always longed for adventure, so when an enormous white bear appears one evening and makes her a mysterious offer, she accepts. In exchange for health and prosperity for her ailing family, she must live with the white bear in a distant castle. But Rose soon realizes that all isn't as it seems. As she tries to settle into her new life, she makes a devastating mistake. Now she must choose: return to her safe and loving family or go on a dangerous quest to fix what she has broken—and perhaps lose her heart along the way. A sweeping romantic epic as timeless as any fairy tale and thrilling as only the best fantasy novels can be.
What books are your kids reading these days? Let us know in the comments below!