Halloween is still a month away, but you'd never know it at our house. My daughter has been talking about Halloween costumes since early September. So far this year, she has wanted to be a doll, a broken doll, a scary doll, and a scary scarecrow. Not so scary to scare herself, but scary enough to scare the kids who usually scare other kids.
Her words, not mine.
Over the years, she has been a pumpkin, a bumblebee, Rae from Star Wars, Taylor Swift, a princess (wearing her Kurdish jilli kurdi), a glow stick man, she's even been this lydia deetz costume because she likes her big black coat she's in the film poster (not that I would ever let her watch the Beetlejuice at her age!) and several other ones I've totally forgotten and can't find pictures of. Most years, she settles on a costume about a week before Halloween, and then changes her mind three days before.
Luckily, most of the costumes she has suggested over the years have been perfectly fine Halloween costumes. There are a few costumes we wouldn't allow even if she begged. I present them here to you without ANY judgment on you if your kid in fact chooses one of these costumes.
This post contains affiliate links. Please see my disclosure for more details.
Harley Quinn makes the list because let's face it, she's a prostitute. And no matter the costume configuration, child's costume or adult, she'd still be dressing up as a prostitute.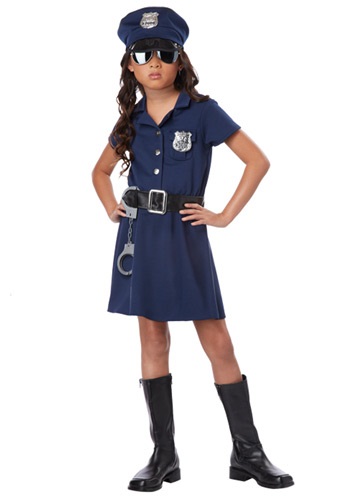 Nila may very well want to be a police officer when she grows up. She teeters between doctor, forensic investigator, police office and photographer. The other night at bedtime, she told me Chief Kim Jacobs is her role model.
She has met Chief Jacobs. And Chief Jacobs doesn't wear a dress with calf boots.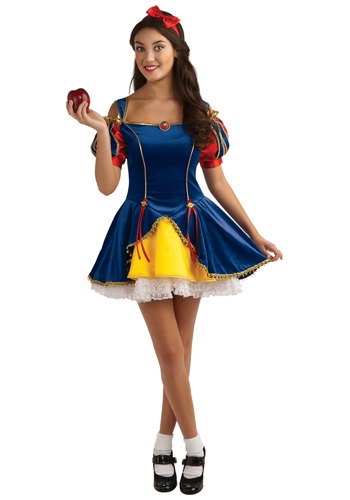 Shall we compare this Snow White costume to the original Snow White's dress?
I believe they forgot a few yards of fabric.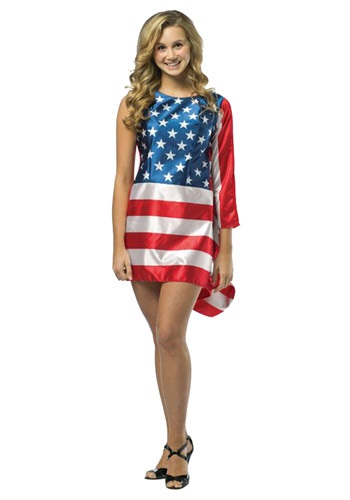 C'mon. Show a little respect, people.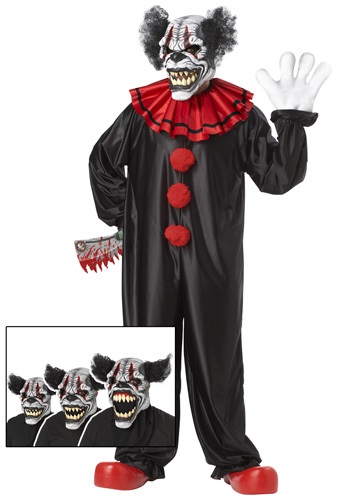 As someone who wanted to BE a clown when I grew up, this costume just makes me sad. It is the reason why we can't have nice things.
Starting to look for ideas for Halloween Costumes? HalloweenCostumes.com has great kids' costumes, including dozens I WOULD let Nila wear. They even have costume supplies if you're thinking of creating your own costume. They even have dog costumes! And you can bet our Charlie will be dressing up this year for his first Halloween!
What are your kids going as this Halloween?